Meet the Team
The team at Indigo Dentistry is here to serve you and make your visit a pleasant experience. We're dedicated to your comfort and dental health. Call us today to schedule your appointment – we look forward to getting to know you and your smile!
Kera Collier, DDS
Dr. Kera Collier is a native of Oak Cliff in Dallas, Texas.  She received her Bachelor's Degree in Chemistry from Florida A&M University and Doctor of Dental Surgery Degree from Baylor College of Dentistry in 2009. She is a member of the National Dental Association and the International Dental Implant Association.  Dr. Collier takes pride in offering Quality Dental Care in a comfortable atmosphere to everyone she serves, from the young to the "young at heart".  She is a member of Delta Sigma Theta Sorority, Inc., and when she is not practicing dentistry, Dr. Collier loves spending time with her family, serving with her Concord Church family, working out, and swing-out dancing.
Favorite Sweet Treat: Strawberry Ice Cream
Favorite Singers: Fantasia, Jill Scott, and Erykah Badu
Favorite Hobby: Self-proclaimed "Karaoke Queen"
Favorite Color: Purple
Joanna Salazar
Office Manager
Joanna was born and raised in Dallas, TX. She graduated from Skyline High School in 2003, and during that time she met her high school sweetheart who is now her loving, supportive husband. Together they have 5 wonderful children. She loves to attend their school activities and cheer them on towards the finish line or sliding to home plate. She has been in the dental field for nearly 8 years and has worked closely with Dr. Collier for over 3 years.
Some fun facts about Joanna: Her favorite color is red. She can watch her favorite movie Armageddon a million times and still cry at the end. She loves to cook, especially on Thanksgiving Day, and is always looking to try new recipes. And as long her favorite drink Dr. Pepper is around, she is good (Brushing and flossing immediately following of course, lol)!
Izamar Medina
Registered Dental Assistant
"Izzy", as she prefers to be called, was born in Dallas, and raised in Grand Prairie, TX.  She has been in the dental field for 6 years and has worked with Dr. Collier for 5 years.  Izzy loves helping patients, especially knowing that it can make a difference in their life.
When not caring for patients at Indigo, Izzy loves dressing up to go out with friends and family, including her twin sister who is a medical assistant.  She gets really excited around the holidays, and her favorite hobby is shopping!  You'd win her over instantly if you get her anything that is pink, which is her favorite color.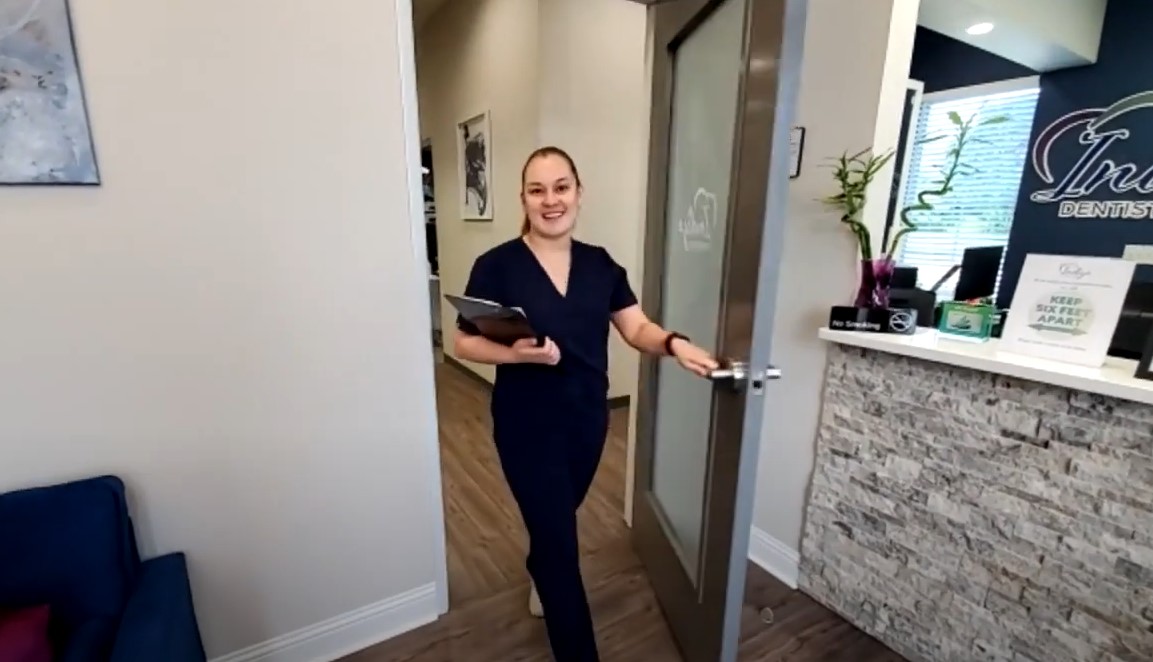 Desiree Santiago
Registered Dental Assistant
Desiree was born in Los Angeles, California and moved to Dallas, Texas when she was 17 years old.  She has worked with Dr. Collier since shortly after starting in the dental field over 5 years ago.  She really loves putting a smile on patients' faces at every visit. 
Desiree has 2 beautiful children and loves spending time with them.  She also loves to travel, especially back home to LA. Like Dr. Collier, her favorite color is purple, and she has a unique love for cacti or anything with a cactus on it! Check out her crocs when you see her!